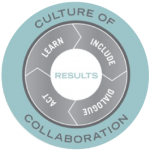 Apr
29
Wed
Colorado 9to25 – Info and Act: What you need to know to get involved!
Apr 29 @ 4:00 pm – 5:00 pm
May
19
Tue
Raising the Canopy: Collectively Impacting our Future
May 19 @ 8:30 am – 3:30 pm
Tuesday, May 19, 2015
8:30am registration and coffee
9:00am-3:30pm Symposium event
Mile High Station, Denver, Colorado
Together symposium participants will:
• Make connections with others involved in collaborative work.
• Build a shared vision for authentic engagement within a collective impact framework.
• Deepen awareness and skills in promoting authentic engagement as a tool for addressing power differences across race, class, gender, etc.
• Leave with an expanded toolkit that supports authentic engagement in collaborative work.
Registration: Details regarding registration will follow. Please note that the registration fee is $60. While this Symposium is being held during regular business hours, the Steering Committee is committed to supporting resident, family and youth leaders to participate and has made available scholarships, stipends and child care assistance. Contact symposium@civiccanopy.org for more information.
Symposium Sponsors: The Colorado Department of Public Health and Environment and the Colorado Health Foundation are proud sponsors of the Symposium. For more information about event sponsorship, contact Jodi@civiccanopy.org
Welcome to The Civic Canopy
The many working as one for the good of all
The Civic Canopy facilitates public processes using a model that focuses on results, includes relevant stakeholders in thoughtful dialogue, and develops action plans and structures for learning from the results- all within a culture of trust and collaboration
What We Believe
Vision: The Civic Canopy builds stronger neighborhoods, healthy communities and a more just society.
Mission: The Civic Canopy designs innovative tools and facilitates collaborative processes that create the conditions for meaningful change.
We work in 5 key areas